77478
CONTRACT OEM & LOGISTICS SERVICES

TJP Labs: Who We Are
We are an ISO 9001:2015 certified and GMP/HACCP audited, Canadian Manufacturer that specializes in local and multinational contract manufacturing for brands, retail chains and international distributors.
We specialize in production and facility management ensuring that our customers can focus on sales.
We currently manufacture OEM liquids for several international markets including Canada, USA, UK, EU, Asia and the Middle East. We formulate with customizations for each region but ensure our product quality remains consistent across all markets.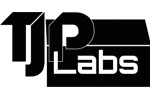 Our Mission
At TJP Labs we believe in strong corporate values and in supporting the manufacturing industry. Our mission is to ensure that consumers across the world continue to have access to high-quality products. We have long supported the model that Canadian-made products and brands are the answer for consumer confidence and protection in our market. We are proud to be 100% Canadian-funded.
Quality
For all of our raw materials, we work with the most reputable companies in the industry to ensure the highest quality of finished products.
Integrity
At TJP Labs we believe in creating a community through shared experience and honesty in communication. We offer complete transparency from toxicology testing to laboratory tours.
Efficiency
We implement state of the art processes and manufacturing techniques that eliminate waste and consistently provide products and services that meet both customer and international regulatory standards.
Safety
We provide a systematic preventative approach to the safety of products from biological, chemical and physical hazards in production processes.
What We've Accomplished So Far
Production Capacity
In each quarter we can produce:
First Contact
We direct a request for consultation to your specific country's sales representative. Our goal is to create long-term relationships, and learning about each other's companies is an essential first step in this process. This initial call allows us to mutually determine if we're the right fit for a long and successful partnership.
Discussion & Planning
Material requirements, market customization, and proper production forecasting are key to ensuring the stability of supply. You'll speak to our Director of Operations: Manufacturing to evaluate and plan for your specific needs.
Fulfillment Strategy
Creating a fulfillment strategy is a necessary process. Let's work together to create a supply agreement to best match both your monthly and required annual volume. Whether you're scaling for the first time or experiencing consecutive years of growth, we can make sure your access to nicotine remains constant.
Logistics
Global logistics and compliance planning are essential to a successful production plan. Let us help determine the best strategy to ensure your products arrives on time and on budget.
Get In Touch
We are now booking our production schedule for Q1 and Q2 2021.
Our team recognizes the pressure that our retail and brand partners are facing under the current climate. We are here to help ease the burden and protect your market and customers.
Please reach out to us via e-mail and we will connect you to one of our business development professionals specifically trained to understand and cater to your needs.
Schedule site audits/tours are available upon request
Drop Us A Line!
5-1750 Plummer St., Pickering, ON, L1W3L7